Generate greater profits through the Power of creative financing
Unlock hidden wealth in your real estate investing business through our beginner, intermediate and advanced level courses, or get on board with our elite-level creative finance mentorship program, the Sub2Empire Creative Finance Academy.
What is creative financing and how does it benefit you?
it's the perfect strategy in today's economy
Real estate markets are dynamic, and strategies need to evolve accordingly. Creative financing can benefit both you and the seller, as it allows for greater flexibility in structuring deals that meet both parties' needs.
it's about speed
Creative financing can be particularly useful in a competitive market, where sellers may be willing to consider alternative financing arrangements to close a deal quickly, thus allowing you to seize the moment and create win/win situations for everyone involved.
it's about reducing risk exposure
At Sub2Empire, we're all about averting risk. Creative financing in real estate can help reduce risk exposure by providing you with flexible and tailored funding options that align with their financial goals and risk tolerance.
the bottom line: it's about profitability
Creative financing in real estate can generate revenue and cash flow by enabling you to secure properties with less upfront capital, which translates into higher returns on investment that may have been, otherwise, out of reach.
Other benefits of Incorporating Creative Financing In Your Real Estate Investing Business.
Real estate investing can be challenging, but effective systems, strategies, and mentorship can help achieve financial goals and bring greater fulfillment beyond income.
Learn a Skill for Life
Learn to manage your real estate investment business from anywhere, and with a willingness to learn, there are no limits to what you can achieve.
More Time Freedom
Incorporating Creative Financing in your real estate investment business enables you facilitate buying back your time and living your best life.
Gain True Financial Intelligence
Investment decision-making is a learned skill; once learned, you can spot great investment opportunities from afar, and capitalize on them at the right time.
Transform Your Life and the Lives Around You
Creative real estate investing can be life-changing, offering opportunities for transformation and financial growth.
Here's what some of our student's have to say...
I knew some things about creative financing and deal structure, but after working with Jeff, it was like, "oh, you really didn't know anything about creative financing!". Everything I thought I knew was either rumor based or incomplete. His explanation of all the different strategies was so clear and concise that it opened my eyes and I could visualize a creative deal from start to finish.
We're really excited about the future of our business thanks to the Sub2Empire Creative Financing Academy.
I just got done listening to a presentation from Jeff training on stage about what he knows best. It's the subject-to process for property acquisitions. Jeff personally helped me out in the very first subject to deal, and that property's still cash following us to this day, over four hundred dollars a month!
Jeff has been very helpful and knowledgeable about structuring creative deals. He takes you step by step through his process. Nice work!
The amount of experience that these gentlemen bring is second to none. Jeff is a mastermind whenever it comes to creating very unique and creative ways to structure a deal and providing an enormous amount of exit strategies. And the support he provides along the way is just top tier.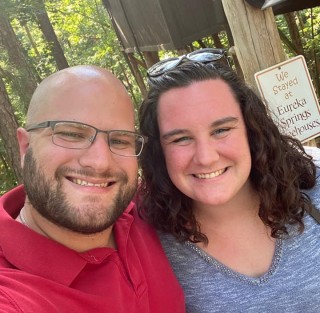 Where are you in your creative real estate investing journey? Use this handy guide to evaluate where you're at in your real estate investing career, then click the box that applies to you!
Knowledgeable and competent instructors are going to be the key people to lean on when you make the decision to jump into real estate investing and wholesaling. We won't do the work for you. That's not what a good coach does. We will guide you through each and every deal while helping to reduce your risk exposure.
Got Questions? Contact Us
We're a community of entrepreneurs, real estate investors, creative finance experts, and mentors to aspiring real estate investors and entrepreneurs across the United States. We have built systems inside our own businesses that integrate a dynamic mix of traditional investing with creative real estate acquisition strategies. We're "out of the box" thinkers and teaching others how to be successful in this business has been, and continues to be, the highlight of our careers.