Buy More properties through the Power of creative financing
Implement our innovative and proven creative financing strategies so that you can generate long-term recurring revenue and build a lifestyle of freedom that allows you to do whatever you want, whenever you want.
How to Benefit From Mentorship
Real estate investing can be a tough and lonely business, but systems, strategies, and a rock solid mentorship can bring you closer to your financial goals and show you how to squeeze much more out of life than just an income.
Learn a Skill for Life
Acquire the skills you'll need to run your real estate investing business from anywhere in the world. All you'll need is a computer and an internet connection. There is no limit to what you can accomplish if you're willing to learn.
More Time Freedom
Did you know you can literally BUY your time back? Owning your own real estate investing business is the perfect vehicle to give you the opportunity to buy your time back and enjoy living your best life.
Gain True Financial Intelligence
Making good investment decisions is a learned skill and once you know the formula for making these decisions you will be able to smell a great investment opportunity from a mile away and know exactly how and when to capitalize on it.
Transform Your Life and the Lives Around You
Once your skills reach a level where you no longer need a mentor, you can then take the skills that you've learned through our partnership with you forever! The knowledge you gain will transform your life forever and is something that no one can take from you.
What is The Creative Finance Academy?
it's Elite level mentorship
Our coaches live and breathe creative real estate investing. We are committed to providing you the latest, most up-to-date information and tactics on lead generation & qualification, contracts, deal evaluation and creative exit strategies that you simply will not find with any of the "one trick pony" gurus out there. For the next 90-days, our coaches will guide you through the entire process - from asset acquisition to closing the deal - and get you closer to fulfilling your vision by ensuring the best possible outcome for your business. And, we're going to have a lot of fun doing it!
it's the right training in today's economy
Real estate markets change, therefore your tactics and strategies will need to change with the times. What is working in today's market may not be the best strategy next year. We are constantly making investments in our coaches so that we can stay on top of the ebb and flow of the everchanging real estate landscape. In addition to our already vast knowledge base, we spend thousands of dollars every year keeping ourselves up to speed so that we can bring all of the latest information directly to our students. There is no need for you to spend your money or your time on acquiring this knowledge because we're already on it!
it's a family of investors and entrepreneUrs
Your network is your net worth. The business of real estate investing is all about connecting and networking with others. It's about who you know and who you can lean on for advice, resources and guidance. It's about sharing wins, losses, experiences and pushing forward with other like-minded individuals toward common goals. In the Sub2Empire Creative Finance Academy, you will be rubbing elbows with elite-level investors and top producers from every corner of the country. This can be a very lonely business and most people will not understand your obsession with it. Our community of coaches, guest speakers and your fellow students will quickly become your "second family".
Its time to take your seat at the table
Only you can decide whether taking the next step as a business owner and real estate investor is the best choice for you right now. However, one thing is for certain... When you're ready to grow your current business or jump in as a new real estate investor, knowing how to structure deals creatively will serve you well for decades to come and in any market. It is a life skill that you MUST master if you expect to be a successful real estate investor. And when the time is right, this community will welcome you with open arms. NOW, is the time! Just take action!
I knew some things about creative financing and deal structure, but after working with Jeff, it was like, "oh, you really didn't know anything about creative financing!". Everything I thought I knew was either rumor based or incomplete. His explanation of all the different strategies was so clear and concise that it opened my eyes and I could visualize a creative deal from start to finish.
We're really excited about the future of our business thanks to the Sub2Empire Creative Financing Academy.
I just got done listening to a presentation from Jeff training on stage about what he knows best. It's the subject-to process for property acquisitions. Jeff personally helped me out in the very first subject to deal, and that property's still cash following us to this day, over four hundred dollars a month!
Jeff has been very helpful and knowledgeable about structuring creative deals. He takes you step by step through his process. Nice work!
The amount of experience that these gentlemen bring is second to none. Jeff is a mastermind whenever it comes to creating very unique and creative ways to structure a deal and providing an enormous amount of exit strategies. And the support he provides along the way is just top tier.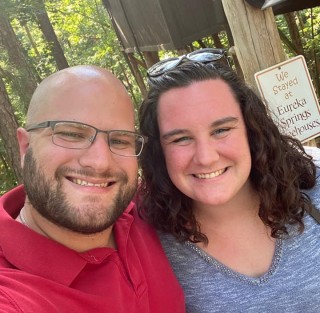 Prerequisites for Enrollment
Before applying, here is a list of traits that every student should possess. Please do not apply if you feel that you cannot meet these four prerequisites for the Sub2Empire Creative Finance Academy.
01 Grit
Discomfort, distractions and apathy are a very real problems for some people. New business owners are especially vulnerable to these issues. Many of them do not realize how hard it is to start and run a successful business. To be a member, you must possess the passion and perseverance to complete long-term, meaningful goals.
02 Integrity
Unfailing integrity is of utmost importance to us at Sub2Empire. The lack of integrity is a fast track to failure for any business owner. Integrity is the cornerstone of our organization. All members must possess this trait, no questions asked.
03 Collaboration
Your willingness to work with others can sometimes be a tough pill to swallow because in many situations, we all have the false belief that we can do everything ourselves. This attitude has no place in your business. You must be willing to work and share with others whether you benefit from the situation or not.
04 Positive Mental Attitude
You must possess a positive mental attitude to be a member of the Sub2Empire Creative Finance Academy. We rely heavily on members to help lift each other up when things don't go our way. Your positive attitude will help to direct the group to bigger and better outcomes.
Knowledgeable and competent instructors are going to be the key people to lean on when you make the decision to jump into real estate investing and wholesaling. We won't do the work for you. That's not what a good coach does. We will guide you through each and every deal while helping to reduce your risk exposure.
Creative Financing
In real estate,
creative
financing
is non-traditional or uncommon means of buying land or property. The goal of
creative
financing
is generally to purchase, or finance a property, with the buyer/investor using as little of his own money as possible, otherwise known as leveraging. Using these techniques an investor may be able to purchase multiple properties using little, or none, of his "own money".
-Wikipedia
We're a community of entrepreneurs, real estate investors, creative finance experts, and mentors to aspiring real estate investors and entrepreneurs across the United States. We have built systems inside our own businesses that integrate a dynamic mix of traditional investing with creative real estate acquisition strategies. We're "out of the box" thinkers and teaching others how to be successful in this business has been, and continues to be, the highlight of our careers.