Estimated reading time: 3 minutes
How to get motivated seller leads in your inbox
Discover a new method for getting motivated seller leads delivered right to your inbox so you can do your first deal in the next 30 days or sooner using Craigslist, Zillow, Redfin or any number of publicly available resources that have the ability to deliver your personalized search criteria to your inbox.
Ok. So maybe this isn't a "new" method for having motivated seller leads delivered to you for free, but it is an updated method. Over the past several years, many real estate investors and wholesalers automated their lead generation from websites like Craigslist, Zillow, Realtor.com, and many others using a service called IFTTT (ifttt.com). What this site does is connect over 650 different brands and services to securely connect to each other, and early on, real estate investors and wholesalers took advantage of this by connecting sites like Craigslist with their email inboxes and having motivated seller leads delivered on a daily or weekly basis.
Uh oh…
Unfortunately, to the chagrin of anyone looking for motivated seller leads, on June 28th, 2019, the Classifieds service, which is the service that made pulling ads from Craigslist was removed from IFTTT altogether. So much for that lead source. UGH!
I am happy to report that there IS a workaround for this problem. In fact, I believe that this process can, and has been improved upon because almost all of these sites provide a means of natively delivering the exact search criteria directly to you on a regular basis. I'm talking about email notifications.
Craigslist has built-in email alerts. You can get an email alert for any Craigslist search, and it's free. I put together a YouTube Video with exact details on how to set this up. You can watch it here: Get Motivated Seller Leads Delivered to You For Free!
Here's the jest of how this works…
To set up email notifications, just head to the Craigslist website and perform whatever search you want. For example, you might pick a city, select real estate by broker, enter how many bedrooms and baths you're looking for in a house that you want to buy, and provide the maximum amount you're willing to spend on that house. The official Craigslist alerts FAQ says that the more specific your search, the more often it will run and the more alerts you'll get. In other words, if you're searching for all cars for sale in a city, Craigslist will check for new posts less often than if you're searching for only a specific model of car, so make your searches as specific as possible.
After you've performed your search, click "Save Search" to the right of the search bar on the Craigslist website. This same option appears right by the search box on the Craigslist mobile website, too.
Hacking the System
I have figured out a way to "hack" this system so that you can manage and organize these incoming leads without clogging up your email inbox, but I'm not going to type it out here. If I did, this post would turn into a book! So, to find out more about how I have reawakened this popular method of finding motivated seller leads, visit my YouTube channel where I have created a video on how to set this up.
(Click the picture below to watch the video)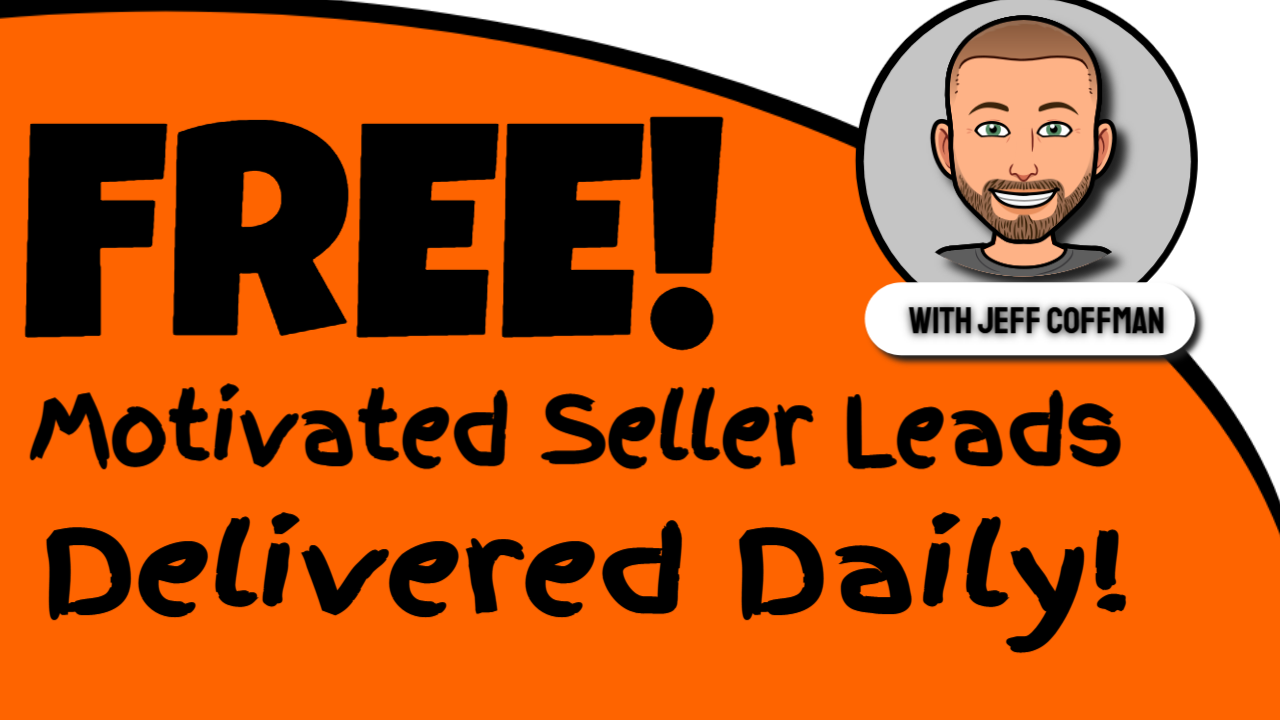 You're going to love this strategy!